What We Do
The Santa Barbara 4-Wheel Drive Club (SB4WD) is a local chapter of the California Association of 4WD Clubs (CAL4WHEEL). We are open for membership and welcome people of all skill levels that are interested in off-roading.
Our members enjoy all types of off-roading, including scenic trails, sand sports, rock crawling, even snow — we do it all! Club events are family-friendly and focus on safety, fun, and the preservation of our sport & the environment.
Club History
The SB4WD Club has been active for over 50 years.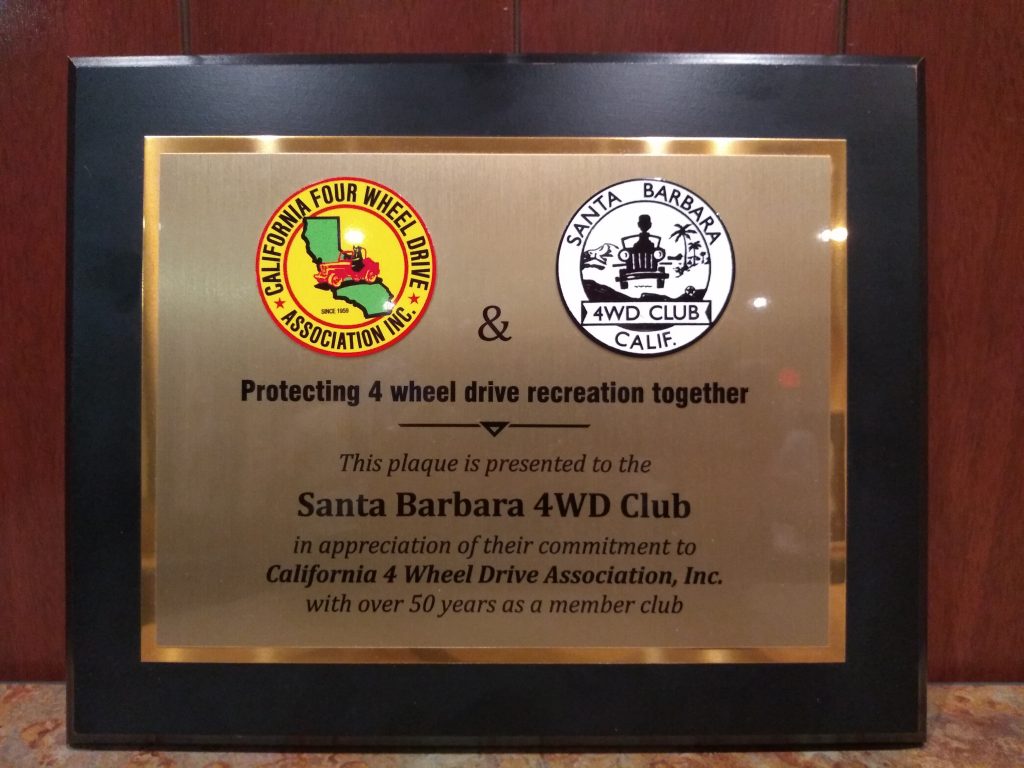 Club Meetings
Meetings are held every month on the first Tuesday of the month starting at 7:00 pm and usually last an hour.
We are currently meeting at Rusty's Pizza Parlor [4898 Hollister Ave, Santa Barbara, CA 93111]
Get there a bit early and get yourself some food, and sit down and enjoy! Find out where we have been & where we are planning to go. You'll meet some of our members and who knows, maybe you'll want to use your rig for more than getting to work!